Find out what kind of restrictions may Instagram apply to your profile and what they mean… Run your Instagram account wisely according to the applicable restrictions and limits to avoid blockages, shadowbans or a permanent ban!
How can I avoid blocking my Instagram account?
Instagram, like every social networking platform, has anti-spam filters that help protect the platform from unwanted user activities. Exceeding the defined limits may result in a temporary account's blocking. In the case of notorious breaking the rules, Instagram can permanently block the account – deleting it irretrievably along with all its content. What to do to avoid the imposition of penalties or various types of bans by Instagram? Read the tips below… or entrust us with running your account – we will make sure that it is run safely!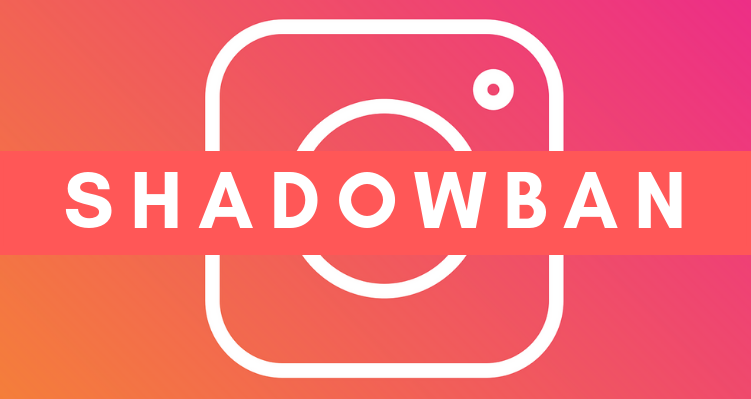 User age restriction and limits
The first restriction on Instagram is the minimum age of the user. Instagram does not allow you to create an account if the user is under the age of 13. An exception to this rule may be the consent of the legal guardian or the creation of an account by an adult. However, this restriction is fictitious really, as Instagram does not verify the age of users in any way.
Instagram post limits
Do you publish complex and long descriptions? Don't forget you have a limited number of characters that you can use in the description of the post. If you are planning to run an Instagram profile as a blog with elaborations in the content, we have bad news for you – your post may contain a maximum of 2,200 characters including spaces. Exceeding this value (including hashtags) may result in adding a photo without any description and hashtags. It's better to count the number of characters in your post before publishing a long description. Publishing new posts too often is also not a good idea. Be aware that Instagram monitors the time since the last post on your profile. Do not try to add a few photos / videos one after another, as it may turn out that after the so-called five quickly added photos, the sixth photo will not be added for another 24 hours…
Restrictions on video posting
Each video material published on your profile has time limits. In the case of a video published in the form of a post, it must have at least 3s and a maximum of 60s. If it is about video material published in the form of Insta Stories, it can not exceed 15 seconds. If you broadcast live, the limit of such broadcast has been set for a maximum of 1 hour.
Instagram #hashtag limits
The Instagram limits also apply to hashtags you use in your posts. You can use up to 30 hashtags in each post you publish. Exceeding the value of 30 hashtags results in the publication of your content without any description or hashtags. Instagram simply removes the entire description and hashtags if the limit is exceeded, so it is important to count the hashtags you used when preparing the post and its content. Also, keep in mind that not all hashtags are endorsed by Instagram – avoid those related to racism, violence, hate speech and pornography. Doing that, you will avoid restricting the reach of your posts.

Likes limits
Likes are the most frequently used emotional element on Instagram, which is why famous hearts are also subject to limits. If you want to avoid restricting the Instagram likes function, you'd better dose your emotions… Instagram allows you to give a maximum of 60 hearts within an hour. Exceeding this limit results in a time lock for this function, set individually depending on how often the limit is being crossed. In addition, it is important to note that in your account's settings you can check the last 300 photos and / or videos liked by your profile.
Restrictions on comments and commenting
Every Instagram user, regardless of whether they have a company or private profile, can post a maximum of 60 comments within 1 hour. If this value is repeatedly exceeded, the limit may be reduced to 20 comments per hour. Exceeding the permissible value of comments per hour too often may also result in blocking the commenting function for a period from several hours to even several days. Instagram's anti-spam system also pays attention to the quality and repeatability of comments. If you often use short forms of expressing your emotions, e.g. with emojis and repetitive comments, keep in mind that each of your comments is compared with others that you have published. This means that by publishing the same Instagram comment several times in a row, it will permanently block the abused form. It is also worth remembering that in the comment you can link up to 5 Instagram users using the "@" tag (@prostymarketing). An attempt to mark a larger number of users in a comment will result in the absence of an active link in the case of the 6th+ person we want to mention in the comment.

Follower and Observation Limits
Instagram users can observe a maximum of 7500 profiles. Exceeding this value results in the message "Error: You cannot follow more people". However, there are profiles that are followed by more than 7,500 users. These accounts started following before the follower restriction was introduced. Observation limitations also apply to time intervals. You can add a maximum of 40 profiles per hour to the group of observed users, but we recommend not exceeding the value of 20-30 observations per hour. Exceeding the value of 60 followers per hour may result in a temporary observing ban, lasting from several hours to even several days. Continuously exceeding the value of 60 followers per hour may result in the reduction of the observation limit per hour even to 20. The restrictions do not apply to the number of people who follow your account. This means that within an hour your account can start following any number of Instagram users.
Live Streaming Policy
Live broadcasts are a more and more popular form of communication with followers. However, when broadcasting live, you should remember about the transmission length limit. Instagram allows you to broadcast for a maximum of 4 hours. Each user can play the recorded transmission for 24 hours after its end, of course if you allow it…
Restrictions on Instagram news
Instagram allows you to view the last 200 news on the main board. The problem with this limit appears when you observe, for example, 600 profiles and each profile regularly publishes new posts – unfortunately you will not have the opportunity to see everyone, but only 200 recently published ones.
Account limit and Instagram account restrictions
Recently, it is possible to log into the Instagram application through several accounts without logging out. Switching between accounts is available for up to 5 accounts connected to the application.
Instagram video limits
Limits and restrictions also apply to Instagram videos. In order for a video to be published on IG, it must last at least 3 seconds! Instagram allows the publication of a video post with a maximum time of 60 seconds. If you exceed this value, your post will be transformed into IG TV material and in addition to being available on your profile, it will also be available on the IG TV platform. Movies on IG TV can be up to 60 minutes long.
Private Message Limit (Direct Message)
The maximum daily conversation limit that you can start is 60 messages. However, this limit may be lower for abusers or higher for popular Instagram profiles.
A single message on Instagram should not be longer than 500 characters, including spaces. If you want to send a longer text, divide it into parts.
When creating an audience on Instagram, there is a limit of 32 people you can add to the group!