Every application has the right to stop working. Be it due to crashes, or due to software bugs after an update. There is no such thing as foolproof software.
Problems with Instagram app performance are quite common, even regardless of whether you have verification on Instagram or not. In this article, we will try to suggest you what to do when Instagram is not working… Check out how to fix a non-functioning Instagram!
Check for a global or local Instagram outage
If something isn't working for you on Instagram don't panic! Instagram quite often has crashes of local scope and those of global scope. Sometimes it is enough to wait several minutes or a few hours for problems on Instagram to resolve themselves.
There are a few ways to check if you're currently experiencing any issues on Instagram! You can use so-called down detectors, which are sites where users can report problems in real time.
Below are links to a few downdetectors:
https://downdetector.com/status/instagram/ (English version)
https://servicesdown.com/services/instagram (English version)
https://istheservicedown.co.uk/status/instagram (English version)
https://outage.report/instagram (English version)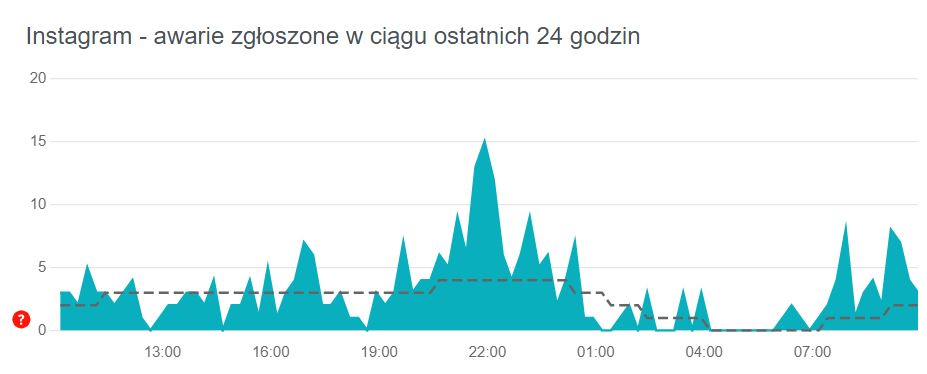 Restart your phone or tablet
The first step you should take is to reboot your phone – hard reboot. Check how to perform a hard reboot of your mobile device, as the way to do it depends on the make and model of the phone you have.
Perform a hard reboot of your device and then check if Instagram still doesn't work. If Instagram is not working go to the next step (below).
Clear Instagram app cache files
If a hard reboot of your device didn't help, then try clearing the cache of the Instagram app. Similar to the above, the operating system of your device will depend on how you can clear the cache on your device. If you do not know how to clear the cache, use Google and perform this action.
After clearing cache, check if Instagram is working and if there are any issues after clearing cache.
PS. remember that clearing the cache will log you out of all the accounts you have connected to the Instagram app.
Remove the Instagram app and reinstall it
If a hard reboot of your phone and clearing the cache failed, try deleting the Instagram app and reinstalling it.
Before deleting, follow the above 2 steps, so restart your phone and clear Instagram app cache. Then delete the app and install it again from AppStore or Google Play store.
What when a reboot, cache cleanup and reinstallation of Instagram fails?
If the solutions described above have failed, then you can try logging into your account from another device. Borrow the phone of your partner, brother/sister, parents or just a friend and log in to your account on a strange device.
If the problem continues, then check if your account works from the browser version of Instagram.
In a situation where everything is deceiving, wait for a few hours or days. Take a break and check after some time if the problem persists on its own.
Find out the answers to the most frequently asked questions
Do you need the internet to run Instagram?
Yes, internet access is essential. Instagram without internet access does not work.
Does Instagram work on a 3G network?
Yes, it works, but the 3G network is relatively slow.
Can I report problems with Instagram's performance?
Yes, use the special form and report your problem.